【
#介绍信#
导语】在日常生活和工作中,我们越来越需要介绍信,介绍信是用来介绍联系接洽事宜的一种应用文体,是应用写作研究的文体之一。如何写一份恰当的介绍信呢?下面是
©
无忧考网整理的公司的英文介绍信范文,欢迎阅读,希望大家能够喜欢。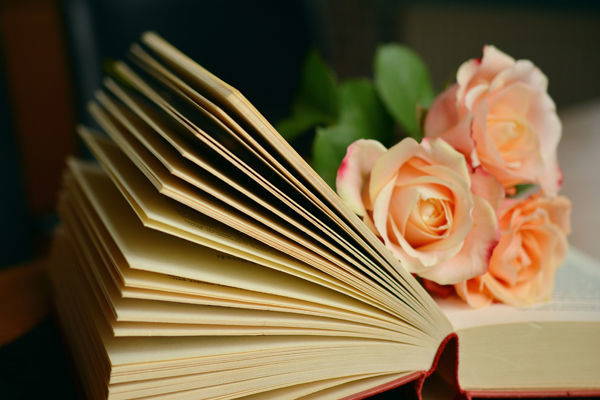 1.公司的英文介绍信
To Whom It May Concern:
  This letter is my personal recommendation for Cathy Douglas. Until just recently, I have been Cathy's immediate supervisor for several years. I found her to be consistently pleasant, tackling all assignments with dedication and a smile.
  Besides being a joy to work with, Cathy is a take-charge person who is able to present creative ideas and communicate the benefits. She has successfully developed several marketing plans for our company that have resulted in increased revenue. During her tenure, we saw an increase in profits that exceeded one million dollars. The new revenue was a direct result of the plans implemented by Cathy.
  Though she was an asset to our marketing efforts, Cathy was also extraordinarily helpful in other areas of the company. In addition to writing effective training modules for sales representatives, Cathy assumed a leadership role in sales meetings, inspiring and motivating other employees.
  I highly recommend Cathy for employment. She is a team player and would make a great asset to any organization.
  Sincerely,
  Sharon Feeney Marketing Manager ABC Productions
2.公司的英文介绍信
Dear Sir,
  We are pleased to introduce Mr. Wang, our import manager of Product Department. Mr. Wang is spending three weeks in your city to develop our business with chief manufacturers and to make purchases of decorative fabrics for the coming season.
  We shall be most grateful if you will introduce him to reliable manufacturers and give him any help or advice he may need, and will always be happy to reciprocate.
  Yours sincerely,
  XXX
3.公司的英文介绍信
  Good morning,my dear teachers,my dear professors.i am very glad to be here for your interview.my name is song yonghao,i am x years old .i come from luoyang,a very beautiful aicent city.my undergratuade period will be accomplished in changan university in july ,20xx;and now,i am trying my best for obtaining a key to tongji university.
  Generally speaking ,i am a hard working student especially do the thing i am interested in. i will try my best to finish it no matter how difficult it is. when i was sophomore, i found web design very interesting, so i learned it very hard . to weaver a homepage for myself, i stayed with my pesonel computer for half a month.,and i am the first one in my class who own his homepage. forthermore,i am a person with great perserverence. during the days preparing for the first examination,i insist on running every day, no matter what the weather was like.and just owning to this,i could concentrate on my study and succeeded in the end.
  Well ,in my spare time ,i like basketball, tennis and chinese chess. also english is my favorate.i often go to english corner to practise my oral english on every thursday,and write compositions to improve my witten ability .but i know my english is not good enough ,i will continue studying.
  Ok, that is all,thank you for your attention.
4.公司的英文介绍信
  I am linjiang. i was born in jilin changchun. i graduate from henan university of urban construction. i started learning english since i was years old.my father is a farmer . and my mother is a housewife. i am the youngest one in my family. my brother have a lot of american friends. thats why i have no problem communicating with americans or others by speaking english.
  In my spare time, i like to do anything relating to english such as listening to english songs, watching english movies or tv programs, or even attending the activities held by some english clubs or institutes. i used to go university for a short- term english study. during that time, i learned a lot of daily life english and saw a lot of different things.
  I think language is very interesting. i could express one substanceby using different sounds. so i wish i could study and read more english enlarge my knowledge.
5.公司的英文介绍信
x x x x x x :
  We have my unit x department manager [there's a level problem, is generally the same level personnel reception, if there are special circumstances can also differentiate between] to carry out the x x x x your organization, please help to thank!
  Unit references are settled.
  Company seal
  xxxx xx day.